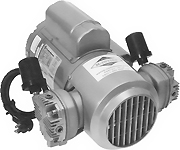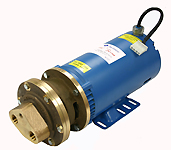 Repair Service
With more than 50 years of experience, McIntire certified repair professionals have gained extensive knowledge and experience in providing accurate diagnostics and repair services.
OEM repair and rebuild service ensures that proper technical expertise is used which leads to reliable product performance and increased dryer operational availability.
An extensive array of repair and overhaul capabilities exist that you cannot find from a non OEM repair shop. We service the same items we manufacture. Our highly skilled technicians are the same people that also manufacture a new product.
As the OEM, we can...
Analyze failure and repair trends to create preventative maintenance recommendations
Provide full factory acceptance testing rather than mere functional test - this allows for identification of marginal or eroding conditions that may otherwise be returned as "no fault found"
Furnish both repair and full overhaul services
Detailed Analysis
McIntire maintains a detailed fault analysis report including each component repair part number and serial number to provide a historical repair perspective of each compressor. These reports can provide valuable information in identifying and troubleshooting conditions that may cause or contribute to current or future failures.
OEM Parts - Only available from McIntire
As the Original Equipment Manufacturer (OEM) of McIntire waterseal compressors, we have the right components at the right time, ready to be correctly assembled to OEM specifications to yield top performance.
Comprehensive Support
Our nationwide repair facility in Bristol, Connecticut is equipped to handle many types of repairs/overhauls and maintenance including:
Complete dryer rebuilding
Heatless Dryer refurbishment
Electrical Panel refurbishment
Repacking Desiccant chambers
Compressor rebuilding
Transfer Switch repair
The McIntire Support Team is ready to provide dryer technical assistance and support to maintenance personnel.
Call us today for more information or a Return Material Authorization (RMA) to get your repairs started today!