McIntire Dual and Quad Dryer Controllers
Features:
Pre-Programmed to compensate for pressure drops - NO NEED FOR DIAL UP!!
All dryers power up in the event of a power loss or pressure drop - Eliminates Costly Call Outs and Cable Replacement
Flexible Operating Parameters
Easy to Set Up - "Plug and Play"
Alarm Output Alerts of Persistent Pressure Drops - Eliminates Nuisance Pressure Alarms, but Ensures Adequate Air Pressure (all dryers running)
McIntire Dryer Controllers ensure complete cable plant protection by providing fully automatic maintenance of pressurization in the event of an air dryer malfunction and/or unusually increases in air demand.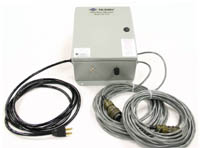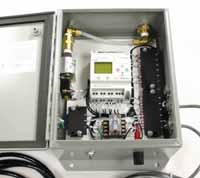 70195

Both models are designed to alternate dryer systems in offices where the plant load does not require the full capacities of all the dryers in the system. Rotation options include 24 hour, 48 hour, 1 week and 1 month, with a special "setup" function to allow for assurance when setting up the system or to aid in troubleshooting.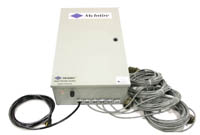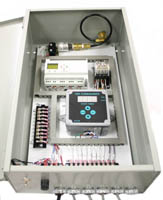 70195-A

The Dual Dryer Model (70195) works with two dryers and has a manual transfer feature while the flexible Quad Dryer Model (70195-A) works with up to four dryers!
70195
2 Dryers
External 115 VAC, 60 Hz, ½ Amp
10"H X 8"W X 4"D
24 Hour
48 Hour
1 Week
1 Month
Low Pressure Alarm (Dryers On)
70195-A
Up to 4 Dryers
External 115 VAC, 60 Hz, ½ Amp
20"H X 12"W X 6"D
24 Hour
48 Hour
1 Week
1 Month
Low Pressure Alarm (Dryers On)